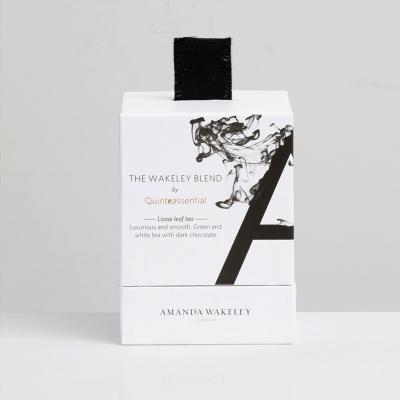 HIGH TEA MEETS HIGH FASHION

Amanda Wakeley, London, United Kingdom

Quinteassential and fashion designer Amanda Wakeley collaborated on the very first bespoke tea blend designed for a luxury fashion label.
The Wakeley blend is the result of this joint effort after an enjoyable but intense period of study, blending and tasting.
With its distinctly clean and fresh flavour symbolising the uncluttered AW aesthetic, Quinteassential has created the essence of Amanda Wakeley's persona through tea leaves, taking inspiration from her lifestyle, likes and dislikes.
Marrying two of Amanda's favourite flavours – the light, clean taste of green and white tea with the intensity of dark chocolate.
The blend is carefully designed and created to appeal to AW's core audience.